The Web enables you to do business with just about any company in the world. But trust is also essential to doing business. Here's how you can check a company's background to learn whether you should trust them…
Finding Company Background Information
Public opinions are free and useful, in the case of companies that do business with the public. Sites such as ePinions let you search for a brand name and read consumer reviews of both products and the companies that make them.
But free review sites are hit and miss. There are more reliable sources of company background information.
The Better Business Bureau is one of the best known free business background check resources. The BBB is a clearinghouse of consumer complaints and government legal or regulatory actions taken against companies in the United States and Canada. The BBB also acts as a mediator between aggrieved consumers and businesses.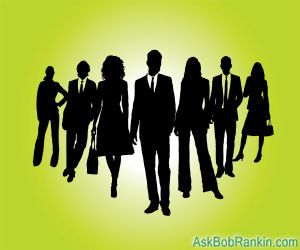 Sometimes, an inquiry from the BBB can persuade a company to resolve a consumer complaint in order to preserve its reputation in the BBB's database. The BBB database contains background information, complaint and resolution history, and other data about non-member companies as well as accredited BBB members.
Publicly traded companies are required to register and file quarterly financial reports with the U.S. Securities and Exchange Commission (SEC). This information is very detailed, including all officers of a corporation; financial statements; and significant events such as product recalls, legal actions, etc. The information is free to download from the EDGAR database Web site.
Privately held companies are more difficult to research. They are not required to file reports with the SEC, and often choose to keep their dealings as confidential as possible. But there are organizations which specialize in gathering background information about privately held companies and selling it to inquirers.
Dun & Bradstreet provides "hidden" company background information such as credit ratings, payment histories, financial statements, and other hard-to-find data on millions of companies worldwide. A D&B report can help you decide whether to extend credit to a company or entrust it with your business interests. D&B reports and memberships cost money, but can save a great deal more money by helping you avoid getting burnt by a poor risk.
Hoover's Handbook of Private Companies is published by a subsidiary of Dun & Bradstreet. It contains basic company background information on over 85 million firms and 100 million people affiliated with those companies. You can search the Hoover's database online; after a free trial period, there are fees for individual reports or annual subscriptions to the database. Hoover's covers companies worldwide.
Every corporation must register with the Secretary of State in which it does business, and provide basic information about its headquarters; principals; and line of business. A resident agent or contact person must also be named in state registrations. The websites of each State provide links to the Secretaries' offices; sometimes, the company registration databases are online. For unincorporated businesses (LLCs and sole proprietors) papers must still be filed with state or county offices, and in many cases those records are searchable.
Do you have something to say about researching company background information? Post your comment or question below…