If you're creating a newsletter, brochure, or you're looking for artwork to spiff up your website, you need clip art images, icons and stock photos to make it look professional. But those royalties can really add up! Fortunately, the Internet is a treasure trove of free artwork and photography. Some can even be used for commercial uses as well. Here's where to look for free clipart and stock photos…
Where Can I Find Free Clip Art and Stock Photos?
The world can never have too much free art, can it? In my previous article Free Clip Art, I listed a bunch of websites where you can find free artwork, images, photos, as well as free software for drawing and image editing. I've also written about Where to Download Free Fonts. But wait… there's more! Here are a bunch more unique sources of free clip art and stock photos that can be used on commercial websites.
Microsoft Office is one of the most popular suites for producing newsletters, brochures, annual reports, etc. The Office suite comes with a clip art library, but Microsoft also offers a large online library of clip art images, photos, illustrations, animations, and even sounds. The files are in standard formats; you don't need Office to use them, and they're royalty-free.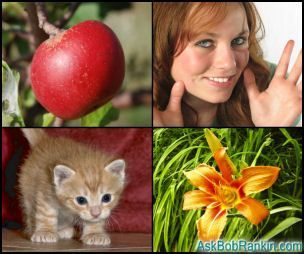 Over 25,000 free images, animated GIFs, backgrounds, icons, and other clip art await you at Free-Clipart.net. If you don't find what you need here, click through to the site's affiliate, Iclipart.com, where a flat-rate $12.95 subscription will buy you a week's worth of downloading from a library of nearly 8 million items. Longer term subscriptions are available as well.
Clker.com is a large library of vector and raster clip art, with some stock photos mixed in. Clip art can be downloaded in PNG (low, med, hi), SVG, or even ODG formats. You can also upload your own creations, but not those of other artists.
Free Stock Photo Sites
MorgueFile was created in 1996 by a community of creative design professionals. Fortunately, it's nothing like the name implies. The site hosts nearly 10,000 pages with 24 stock photos per page. Categories include Business, Sports, Nature, Textures, Scenes, Objects, Animals, and People. The photos are of fairly high quality, too. MorgueFile has a unique license for those who wish to use photos found on the site. You are free to use the images, without cost, even for commercial purposes, and without attribution. The only catch is that you can't use MorgueFile photos "exactly as is" without modifying them in some way. So adapt, remix, crop, rotate, add a border or whatever it takes to make it unique, and it's yours.
RGBStock has over 80,000 photos that are free for both personal and commercial use. Use them on your website, blog, brochure, book and other types of projects. There are a few usage restrictions, so check out the license and terms of use before downloading.
Kozzi offers high quality photos, clipart and even video clips. All content is created by professionals employed by Kozzi, and is exclusive to the site. Kozzi is completely free for personal uses such as school projects, scrapbooking, personal websites, posting on Facebook, and basically anything non-commercial. Commercial users can pay $14.95 for one month of access, allowing 5 image downloads per day, but they'll give you a 7-day free membership to check it out.
Here's a site that offers free stock photos, for both personal and commercial purposes. The over 100,000 images at StockPhotosForFree are not high-res, but should be good enough for most online purposes. Most photos on this website are still frames from HD videos, but the proprietors are also adding high-resolution photos from professional photographers.
FreeDigitalPhotos.net is a sharing community for photographers. Commercial use is permitted, but the photos provided online are not of the highest resolution. If you need high-rez versions, you can buy them. Apparently, such sales keep photographers contributing to this site.
---
Previously, I highlighted several excellent
free online photo editors
. Even if you have image software on your hard drive, you should check out these alternatives that run in any web browser. No download or installation required, and you'll be amazed at what you can do with a few clicks!
In closing, keep in mind that most clip art and stock photos found using a general purpose search engine are copyrighted, and will either require a royalty payment, or be free only for non-commercial use. Using copyrighted or licensed images without permission and/or payment can bring you trouble. Don't assume that an image can be freely used unless you download from a site that specifically states the licensing terms.
Do you have a great site for free photos and clip art? Post your comment or question below…