Most small businesses use contractors or freelancers for short-term projects such as graphic design, website creation and piecework jobs such as copy writing, photography, and so on. Thanks to the Web it's never been easier to find independent contractors for almost any need, but there are some precautions you should understand first. Here are my tips on using freelancers to get stuff done…
You're Not Hired!
The pitfalls of engaging contractors fall into two categories: 1) choosing the wrong freelancers and 2) mistakenly creating a taxable business relationship with them. Let's deal with the second peril first.
Notice that I have yet to use the word "hire" in this article. If you hire people they're your employees, and you must pay and withhold from their pay all sorts of taxes. Other legal obligations, such as health insurance coverage, are triggered by having a certain number of employees. To avoid even the appearance of employing someone you didn't intend to employ, never use the word "hire" when you mean "engage as an independent contractor."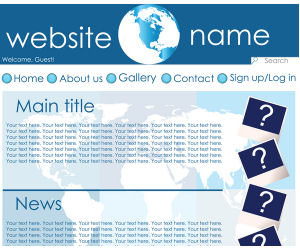 The IRS is the ultimate U. S. authority on what constitutes an employer-employee relationship. State and local governments tend to incorporate IRS standards by reference in their tax rules. Here is the IRS' simple litmus test for contractor-or-employee status: "The general rule is that an individual is an independent contractor if the payer has the right to control or direct only the result of the work and not what will be done and how it will be done."
Of course, the detailed rules are more numerous and complicated, with plenty of grey areas. If you are going to engage freelancers regularly, you really should consult an attorney to draw up an independent-contractor contract. But it doesn't matter if you and the contractor agree and acknowledge in the written contract that your relationship is not that of employer and employee; it's how you behave that will determine the IRS' classification of the relationship.
For example, you can specify that copy writing must be delivered in Microsoft Word .docx format, but you should not tell the freelancer to use Microsoft Word; that constitutes "directing how it will be done." Nor should you provide a freelancer with tools for free; sell or rent the tools to the freelancer to maintain a business-to-business relationship. If you tell a freelancer the work must be done in a certain place while he/she is dressed in a certain manner, you are acting as an employer and may end up with an employer's legal obligations.
Where to Find Freelancers
Choosing the right freelancer for a contract job is made more difficult by the ease with which anyone can pretend to be anything online. Samples of past works, references from satisfied customers, even diplomas and certifications can all be faked and delivered to you digitally. But it's much harder to counterfeit a public, crowd-sourced reputation.
Craiglist has no reputation system similar to feedback systems on eBay and other sites. On the other hand, Craigslist consists of many localized markets, so you can usually meet prospective freelancers in person and get a much better feeling for their qualifications. In general, avoid engaging freelancers with whom you cannot meet if they lack a substantial independently-derived reputation. Of course, that means you'll pay more for freelancers, because those who have such reputations have earned them by being worth more.
Sometimes putting a task description on a freelancer website will bring you bids from all over the world, and that can be a big problem. How can you tell if a very low bid is a scam or a handsome profit for someone in Pakistan? How can you tell if the bidder in Pakistan is qualified to do the work, or just proficient enough in your language to be the translator between you and a freelancer you'll never meet? Ultimately, you'll have to judge by the quality of the work you receive.
While it's sometimes reasonable to pay something up-front for a freelancer's services, it's a very hazardous practice when dealing with freelancers online. Pay only after you are satisfied with the results, and give yourself a reasonable amount of time to evaluate the results. Whenever possible, verify that the work you receive is original, or you could be dealing with copyright violations. Online plagiarism checkers and Google Image Search are a couple tools you can use.
Fiverr is one marketplace in which freelancers agree to do an advertised task for just five dollars. The task might be a short article; a logo; a 15-second greeting recorded for your voicemail service; or any seemingly small job. Because $5 is such as small amount of money, your results may or not be acceptable. Some of my business contacts report being thrilled with the work done by freelancers on Fiverr; others say the results were poor. I used Fiverr to get logo design ideas for this website.
99Designs has an interesting "less for more" proposition. For $299 you can get graphic designs from up to 30 "good" designers. $499 – the "best value" in 99Design's opinion – gets you up to 60 designs from designers who are "better" than "good." $799 brings up to 90 designs from "experts" but $1,199 provides only 60 designs from "the very best."
You set up a "contest" on 99Designs, and specify what you want done. Designers then compete to give you the best design. You can give feedback to individual designers to modify their work, and then pick the one you like best. Designers are rated by previous customers, and you can also see examples of their past work, and the contests in which they have participated. I used 99Designs to get some nifty ebook covers, and was happy with the process.
Elance, Odesk and Rent-a-Coder are other popular freelance marketplaces, and may be better choices if you want an entire website designed, or you have a programming task.
Hiring freelancers online via one of the aforementioned markets can save you time and money, but there are risks involved. Always try to work with people who have established reputations, look for samples of their work, verify originality, and pay only after you're satisfied.
Have you used online freelancers? Post your comment or question below…