Finding the lowest airfare for your business trip takes a bit of cunning. It also helps to use specialized online search tools. But sometimes getting the lowest airfare has more to do with timing than tools. Here's what you need to know before booking your next flight, in order to get the lowest fares possible…
Want to Book a Cheap Flight? Here's How..
First, book your flight well in advance; at least two weeks before departure. You would think that airlines would drop the price of unsold seats as the departure time nears; after all, the risk that the seats will go unsold is increasing with each passing minute. But in reality, travelers will pay more when they have to fly on short notice. A family emergency or urgent business deal compels travelers to pay whatever it takes.
Avoid flying during peak times. Most business travelers fly on Mondays and Fridays. Many pleasure trips are booked on weekends. So if at all possible, you should fly on Tuesday, Wednesday, or Saturday to get the lowest airfare.
According to a study done by FareCompare, Friday and Sunday the most expensive days to travel, and the best time to find a cheap flight is Tuesday at 3pm Eastern. Yes, they actually found that shopping on a Tuesday will yield the best deals on airline tickets, and that most discounted airfare deals disappear by Thursday. You can find some other interesting tips from travel insiders at the FareCompare site.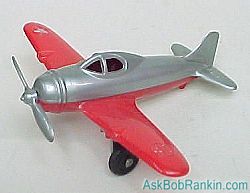 Flying early or late in the day can also save you money. So-called "red-eye specials" are the earliest flights of each day, and they can be much cheaper than flights that depart at a decent hour. Be aware of the different airports near your destination and departing point. Typically, flights are more expensive out of the busiest airport in an area. It may be worth your while to drive an extra hour to a lesser-used airport.
Accept layovers to get the lowest airfare. Everyone wants non-stop flights, and they're priced accordingly. Connecting flights may leave you killing a couple of hours in some second-tier airport, but they can save you significant cash overall. Just hope that your luggage changes planes with you.
Online Flight Search Engines
Does it matter whether you book your flight through Travelocity, Expedia, Orbitz, or another online ticketing agency? It does, but not in any consistent way. One of these sites will pick up deals that another misses, but coverage varies randomly. The best thing to do is compare the best deals from all of the major ticketing sites simultaneously. That's where travel search engines come in.
Kayak is one travel search engine. It lets you input your travel criteria just once, then it searches multiple ticketing agency sites for you. Kayak can also set a price-reduction alert after you book your flight, which will notify you any reduction in the fare that occurs after you book. You may be able to take advantage of such savings.
Hipmunk is an airfare price comparison tool you might find useful. Results appear on a single-page timeline that makes it easy to understand the tradeoffs between various flight options. Another interesting feature of Hipmunk is the ability to sort results by "Agony." The agony factor is based on a combination of price, flight duration, and number of stopovers.
AirfareWatchdog is another tool you may find useful. It lists low fares that their community of users find and verify. You can sign up for free city-to-city fare alerts, or "Anywhere That's Cheap" alerts, if you just want to get away, and you don't care where.
During the booking process, check with SeatGuru to find out which seats are the best seats on the plane, which are the ones to avoid, based on seat width, leg room, power outlets and other factors. If you're a business traveler with a laptop, this is especially important.
And although I can't confirm this, I've heard that you should delete your cookies before going back to an airfare site that you've used before. Apparently, they will raise their prices if they can tell you're a regular. Using the Private Browsing or Incognito feature of your browser should have the same affect.
Remember that airfare is only one component of a trip's cost. Many travel sites offer bundled deals on air travel, hotels, care rentals, and destination attractions. The money you save on the ground may be more than the cost of your airline tickets.
More Online Tools for Flyers
Okay, your trip is planned, and the departure day has arrived. You drive like a fool to the airport and then, you wait. But for how long? If you're flying from or to an airport in North America, Uncle Sam has some stats that may help to answer that question. The Bureau of Transportation Statistics has detailed information regarding airline punctuality. To find out how likely you are to encounter a delay with your airline, check the Transportation Statistics website.
If you make it through the security checkpoint without setting off any lights or buzzers, you can proceed to the gate, and wait some more. The Federal Aviation Administration has a website that offers data on arrival and departure delays at most major airports. A graphical display shows green, yellow, orange and red dots to indicate how long you may have to wait in the airport, or on the plane for take-off and landing. View Arrival & Departure Delays online.
Are you meeting a friend or business associate at the airport? Track a flight, with this graphical real-time monitor that shows the flight path on a map, along with the aircraft's altitude, speed and estimated arrival time. Try the FlightAware Flight Tracker.
Got any tips on finding low cost airfares, or dealing with the hassles of flying? Post your comment or question below…