Many small businesses allow, even encourage employees to "BYOD" (bring your own device) instead of using company-issued ones. Letting workers use their personal phones and tablets for business saves money and training time. But BYOD, or any use of mobile devices with business networks, carries its own headaches. Here are some points to ponder, and tips for small business owners…

Mobile Device Management
A growing proportion of hackers' efforts is being directed to mobile malware. (See New Mobile Malware Threat for a recent example. In addition to malware infections, mobile devices are especially prone to loss or theft. If your business allows mobile devices to be used, you must have policies in place to govern their business uses and protect business data against theft, and technology to enforce the rules.
Mobile device management (MDM) software helps to enforce policies by giving management centralized remote control over all mobile devices connected to business networks, including devices owned by employees. MDM software can refuse network access to devices that don't meet security standards, such as having the latest version of an operating system installed. MDM software can also help employees stay up to date by pushing application and OS updates out to their devices when they connect to the business network.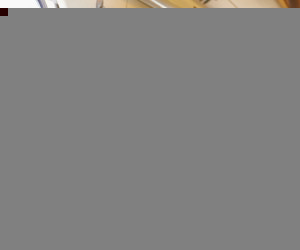 If a mobile device is lost or stolen, MDM software can remotely "wipe" the device of all data… including the employee's personal data. It's very important to have a clear policy that permits you to wipe data in this fashion, in order to avoid legal liability for employees' loss of personal data.
Mobile application management (MAM) software takes a more refined approach. It allows a business to manage specific applications on a connected mobile device while leaving others untouched. Business applications and data can be updated or wiped, leaving an employee's personal apps and data unaffected. Some MAM software "containerizes" business apps so that the apps and their data cannot be accessed by personal apps, which may be infected by malware.
Mobile Device and App Management Tools
Airwatch is a MDM solution developed by VMWare, so it's no surprise to find "containerizing" features built into it. Airwatch comes in several versions with different feature sets, starting at $51 per year per device.
Bushel is an MDM tool for Apple devices, developed by JAMF Software. It's free for use on up to three devices; more devices can be accommodated for a fee of $2 per year per device.
Desktop Central is a desktop and mobile device management system that supports iOS and Mac OS, Windows, Android, and Linux devices. The Free Edition supports up to 25 desktops and 5 mobile devices. Call for quotes on additional licenses.
SimplySecure is a cloud-based MDM solution for Apple, Android, Windows, and USB storage products. Desktop machines cost $99/year; the first 10 phones and tablets are free, additions cost $36/year each; USB devices cost $28/year "per host PC."
Apperian Mobile Application Management helps manage, secure, and distribute apps on mobile devices, including apps that you build in-house. It costs $4 per user per month with unlimited numbers of apps and devices.
Lookout combines aspects of antimalware protection, MDM, and MAM in a comprehensive mobile security app that's been downloaded by over 60 million users. The personal edition is free. There is no "small business" version, only "enterprise solutions" available on request.
Even if you are a small business with one or two employees, you need to consider the implications of sending sensitive or confidential data to employees toting smartphones or tablets. What happens if their mobile device is lost or stolen? Both Android and iOS have remote wipe capability built-in. It's a good idea to have a company policy that requires employees to notify you in such an event, so company data will not be compromised.
Your thoughts on this topic are welcome. Post your comment or question below…