John Good owned Bubbles Galore, a successful car wash business in Davison, Michigan. He had good credit and a great idea to add a dog washing service to his business. When the bank said no to a modest $16,000 loan request, Good went looking online for alternative unsecured loan options…
Lending Clubs and Alternative Loans
Fortunately, John Good didn't accept the bank's opinion that his idea wouldn't work. Frustrated but undeterred, Good went searching for alternative unsecured loans. He found plenty of loan sharks demanding usurious interest rates, and some private angels who wanted unacceptably large pieces of equity in his brainchild. Then he found 174 people willing to take a chance on a stranger without gouging him.
Good got his seed money through LendingClub.com, which calls itself a "peer to peer lender." Headquartered in San Francisco, LendingClub and its main competitor, Prosper.com, bring a high-tech/high-touch approach to unsecured personal loans, making them really personal. Google some related terms such as "alternative lender" and "non-bank lending group" to find other companies in this arena.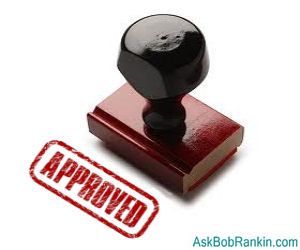 Investors in LendingClub get to review every loan application, picking the borrowers they like and investing whatever they like in each loan – from $25 up to $25,000. The borrower has to tell his story only once in an online application, but it's read by many potential lenders. When enough lenders' dollars are committed to a loan, it's approved. Good got his $16,000 in just a few days and was washing dogs just two months later. He and LendingClub.com proved the stodgy cigar-smoking bankers wrong.
Alternative Unsecured Loans
From the start, Good and his wife have been washing 10 to 12 dogs a day for people who drive up to 45 miles to get it done. And while Fido gets a bath, many customers get the car washed and detailed, too. Laugh at that, loan committee!
Lending Club Interest Rates
Lending clubs offer more favorable interest rates to borrowers and lenders than banks do. LendingClub investors currently enjoy an average 9.68 per cent return, much better than the half-a-per-cent banks are paying on savings accounts. Borrowers can expect to pay five to eight per cent less than a bank's typical 16 to 18 per cent unsecured personal loan rate.
So how do lending clubs do it? Lending clubs have very low overhead. Their infrastructure is just a website, not a bunch of marble-floored buildings. They also don't pay for FDIC insurance, although they are licensed and regulated in the states where they do business. They don't pay a bunch of MBAs to say "no" to loan applicants, either.
Lending clubs are available for any borrowing need: business financing, school loans, home improvement, medical bills, car loans, even a wedding or a vacation. Of course, the more business sense your application makes, the better, but many individual investors are motivated by more than profit. "They're interested in helping other Americans, in impacting other people's lives directly," according to Chris Larsen, CEO and co-founder of Prosper.com.
Interestingly, at least one lending cub investor has found that unsecured loans for weddings and vacations have lower default rates than small business loans. "They may be late to pay, but few default," says Indra Singhal of San Jose. He has loaned $80,000 to 1,015 borrowers and earned an average 14 percent return.
You can start a lending club in your own community, putting people with money directly in touch with people who need it. All it takes is some Web programming and the proper licensing from your state banking regulator. Start locally, learn the ropes, and expand to other markets if you wish. But if you expand, be prepared to grow rapidly. "If you compound our growth rate, we'll be the size of Citibank in three years," says Renaud LaPlanche, CEO and co-founder of LendingClub.
Have you ever participated in peer-to-peer lending, as a lender or borrower? Post your comment or question below…