A reader asks: 'I see people raising money on crowdfunding sites like Kickstarter and Indiegogo. Is this a legitimate way to raise money, and if so, how can I get in on it?' Get the scoop on crowd funding, and see if it can work to help make your Next Big Thing a reality…
Kickstarter and The Clones
Crowdfunding takes the traditional venture capital (VC) fundraising model and flips it. Instead of a few investors risking significant amounts of money, crowdfunding asks many investors to risk a small amount of money. Another benefit of the crowdfunding model is immediate feedback by the public on whether the project is a good idea. If thousands of people vote with their wallets to support a project, that's valuable info.
Kickstarter provides several benefits to fundraisers: a ready-made Web platform designed for such things, complete with credit card processing and Paypal services for receiving funds; a well-marketed destination for people who are looking for things to fund; tips on writing presentations and promoting fundraisers across the Internet; and a modicum of legitimacy, because Kickstarter reviews all fundraising proposals and accepts only about 75 per cent of them. In return for all of this, Kickstarter takes a percentage of funds raised.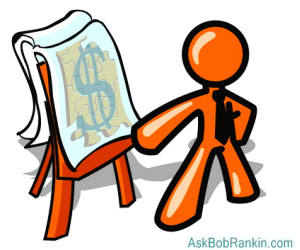 Kickstarter is just one example of a crowdfunding portal; others have slightly different business models and cater to different markets. Kickstarter only accepts commercial projects, not charity drives. Indiegogo accepts business and charitable projects. Kickstarter does not charge donors' credit cards unless a project gets pledges exceeding its stated goal. Indiegogo takes the money immediately, and donors may or may not get refunds if a project doesn't meet its goal. Wikipedia provides a guide to a number of specialty crowdfunding platforms.
Unlike venture capital funding, the individual "crowd investor" typically loses nothing if the idea doesn't pan out. On the flip side, participants in crowdfunded projects don't get equity. So if the project becomes a billion-dollar success, you'll have to be happy with the modest backer's reward, and the knowledge that you've played a role in someone else's success.
On the inventor or entrepreneur's side, accepting venture capital often comes with strings and conditions attached. You'll be sharing ownership of your business, and likely losing some control as well. And if you hit it big, you'll be sharing that windfall. Most of the people I know who have used venture capital money to start or grow a business have regretted it. Crowdfunding can eliminate those pain points.
I recently pledged $19 to back the Joe Pod, a clever gadget that enables a standard coffee maker to use K-Cup coffee pods. The inventor needed $35,000 to refine and manufacture the product, and he reached his goal. My backer's reward will be the Joe Pod, but I'm also happy to have helped a fellow entrepreneur.
Is it Taxable? Or Tax-Deductible?
Donations to registered non-profits are tax-deductible, generally. But donations to individuals and for-profit organizations are not, no matter how charitable the cause may be. Read a project's presentation carefully to determine its tax status.
Generally, money received via crowdfunding is not taxable income to the recipient; donations are considered tax-free gifts even if something of negligible value is given to a donor in return (such as a t-shirt for a donation of $50 or more). If a donor gives more than $13,000, the donor may be liable for "gift tax" on the amount that exceeds $13,000. Consult a tax professional before starting a crowdfunding project, or making any significant contributions to one.
Raising equity capital is the next frontier of crowdfunding. Equity crowdfunding allows startups to sell shares directly to the general public without a lot of regulatory red tape. Equity crowdfunding services already exist in the UK, Germany, Sweden, and other countries. In 2013, the United States Securities and Exchange Commission will issue rules that allow crowdfunding of up to $5 million in equity financing. Already, there is a National CrowdFunding Association of crowdfunding services to champion this emerging industry.
If you have a great idea, but you lack the cash to get it off the ground, try Kickstarter or one of the other crowdfunding options I've mentioned. If you've already done so (or if you've been a backer), tell us your story here!